Our Company
Since 1980, Flannery Construction's team has brought versatile, award-winning craftsmanship, a collaborative spirit, and civic leadership to our work. As our company and portfolio of projects has grown, we have taken care to evolve in step with the needs and goals of our community. Our community connections are reflected in the rich range of our projects: multifamily, large and small businesses, historic landmarks, nonprofits, and more.  
 As a company with a strong family legacy, we value clear communication and strong relationships, a philosophy that will guide our work with you. We take pride in our high ethical standards, realistic estimates, and versatile, diverse team. We are committed to efficiently managing resources to deliver your product on budget and on time. 
Flannery Construction is committed to:
Making the construction industry more accessible to people of color and women
Incorporating diversity and inclusion practices into our operations, with the associated mixture of ideas, talent, and competency
Supporting the building and business needs of organizations and individuals that work to revitalize neighborhoods and enhance our communities.
Delivering professional, high-quality craftsmanship, on budget and on time
Working as a team with owners, architects, government, community members, and all others involved in the project
Making the building process easy to understand
Being flexible and responsive to changing needs
Being faithful to sustainable construction practices
Maintaining a safe work environment and compliance with OSHA

Our Leadership
Jamey Flannery, LEED AP, President and Owner, has wide-ranging knowledge of every aspect of the construction process. With nearly 20 years in the industry, Jamey has experience in every role of construction development, including business development, project management, accounting, warranty, service, estimating, compliance, marketing, and field labor. Through this work Jamey has built an understanding of client expectations, risk mitigation, and teamwork. As a leader, Jamey's strength is her ability to build a team and manage the details of a project while meeting the overarching project vision, goals, and requirements. She is proud that over 90% of Flannery Construction's work is from repeat customers and referrals.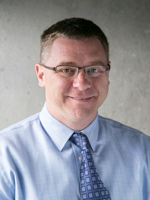 Mark Hennessey, LEED AP, Vice President of Building Development, has been in the construction industry for nearly 30 years. His experience ranges from carpenter, superintendent, project manager, estimating, preconstruction, operations, and business development.  Mark's resume includes over $1 billion in commercial preconstruction and estimating, resulting in over $200 million in built projects. He has experience working on a wide range of construction projects spanning residential, multifamily, and commercial construction. Mark chose a career in the construction industry based on his lifelong passion for creating, building, and problem-solving. Today, he uses his expertise at Flannery Construction working with owners, architects, engineers, and subcontractors bringing projects from the conceptual level through completion. He thrives on the construction process and enjoys working with the wide range of construction professionals in our industry. 

Gerry Flannery, Founder and Vice President, has over 45 years of construction experience and continues to be engaged with the family business. Beginning as a cabinet-maker, he became a journeyman carpenter and then superintendent/project manager before he founded Flannery Construction in 1980. Active in the community, he has served on the board of many neighborhood organizations. Gerry is an avid yoga practitioner.

Certifications
Woman-Owned Business

CERT Vendor – City of St. Paul, Ramsey County, Hennepin County

Minnesota Department of Administration (WBE)

Women's Business Enterprise National Council (WBENC)

LEAD-

Certified Firm – Environmental Protection Agency & MN Department of Health